FREIGHT TRANSPORTATION AND FORWARDING SERVICES
UAB DGM Freight's forwarding service is covered by civil liability insurance company Marine Underwriting Services SIA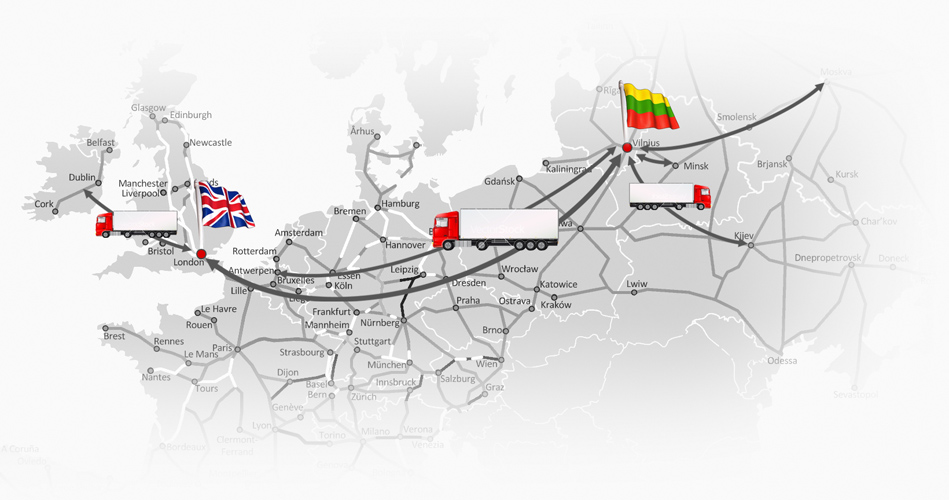 UAB DGM Freight is a company which provides freight transportation and forwarding services.

UAB DGM and UAB DGM Freight specialise in consolidated, partial and full load freight transportation via road transport to and from the UK (England, Scotland and Wales) and from Northern Ireland to Lithuania, Latvia, Estonia, Russia, Ukraine and Belarus.

The companies organise the freight forwarding of consolidated freight from Belgium, the Netherlands and other EU countries to Lithuania, Latvia, Estonia and CIS countries.
ORDER OF SERVICES
You can contact us with any questions you have concerning freight forwarding to the countries we have specified.